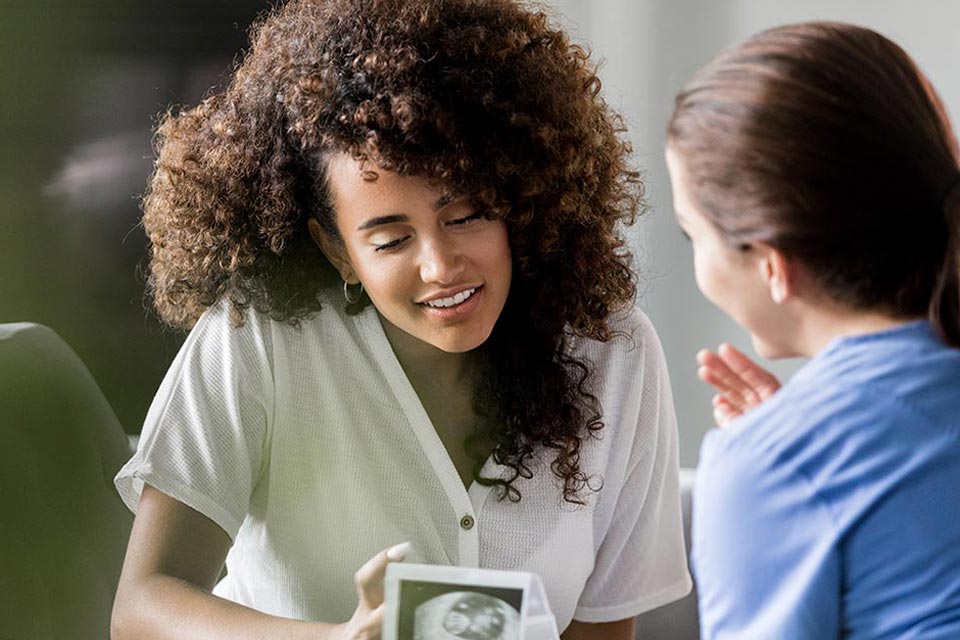 Pregnancy Medical Services
Think you may be pregnant? Life Choices Rowan offers free of charge pregnancy testing and limited obstetrical ultrasound to confirm pregnancy. Our in-office testing is free, safe, and confidential.
Servicios médicos de embarazo
¿Crees que puedes estar embarazada? Life Choices Rowan ofrece pruebas de embarazo gratuitas y ultrasonido obstétrico limitado para confirmar el embarazo. Nuestras pruebas en el consultorio son gratuitas, seguras y confidenciales. 
Family Support Services
At Life Choices Rowan, we offer holistic support to parents with children under 2 in the home. Parenting can be tough but you don't have to do it alone.
Servicios de apoyo familiar
En Life Choices Rowan, ofrecemos apoyo holístico a los padres y madres con niños menores de 2 años en el hogar. Ser padres o madres puede ser difícil, pero no tiene que hacerlo sola.
"You can't go back and change the beginning but you can start where you are and change the ending." – C.W. Lewis